An Input Device for playing Pinball and Arcade Games with haptic feedback in VR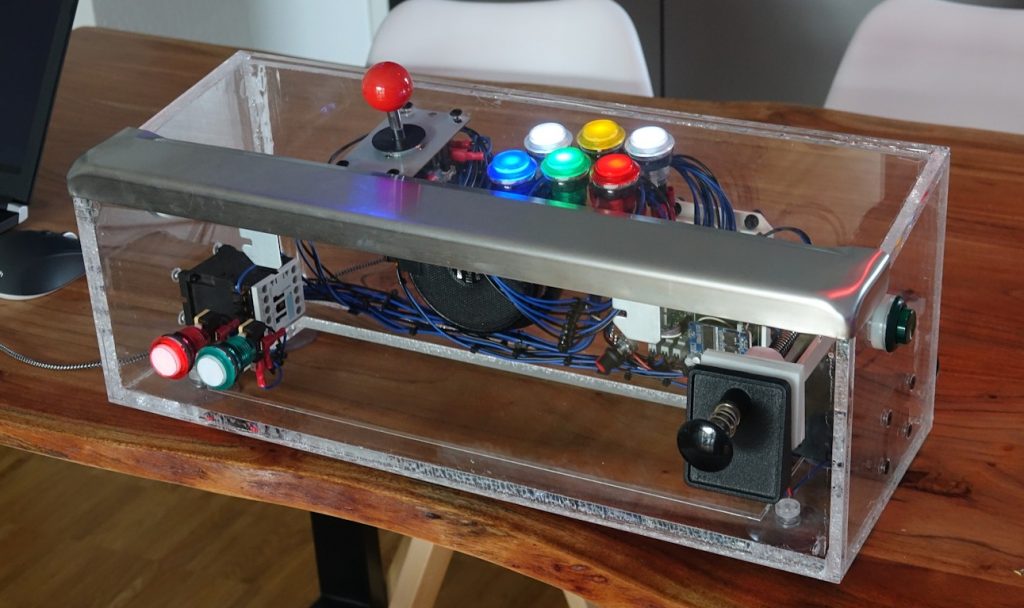 Are you a Pinball Enthusiast but you can't have your own Pinball table at home?
Here is my solution to play Pinball in Virtual Reality!
This prototype uses severeal haptic feedback techniques to deliver a very realistic experience.
The shown protoype was build as part of a project for my university. For this early Prototype I modified a Phillips Virtual Pinball. Everything but the housing was replaced during build.
In 2015 and 2016 this prototype was shown at several Virtual Reality Meetups within Europe and recieved a very positive response. I currently consider turnin the prototype in a product which migh be produced in a small series.